"Health is the quality most deserving of the body"
Aristotle
The staff is our most valuable resource. Ensuring staff health and safety aspects are particularly important as they are a key factor in ensuring the company's success.
Canada

Construction Contractors Inc. is committed to take every reasonable precaution to prevent injuries and maintain a safe and healthy environment
Training, job planning and information sharing help us to prepare for the tasks at hand. Our goal is to remove the element of surprise from every task by identifying all foreseeable distractions and implementing procedures to control or eliminate them.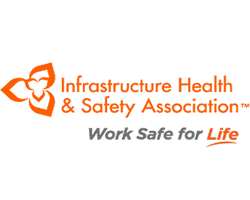 We are a member of the Infrastructure Health & Safety Association. As part of Ontario's health and safety system, the IHSA is recognized by the Ministry of Labour, the Ministry of Transportation, the Ministry of Advanced Education and Skills Development, and the Workplace Safety and Insurance Board as designated trainers and consultants. Its mission is the "Safe and healthy workplaces free from incidents, injuries, illnesses, or fatalities."
To maintain safe and healthy working conditions we:


Promote health and safety awareness, training and education.Work closely with health and safety professionals to prevent accidents
Encourage a pro-active approach to all health and safety issues.Monitor workplace conditions and implement corrective measures where required
Provide support to the Joint Health and Safety Committees.Consistently evaluate employees and subcontractors' safety performance.